Egypt: Short film on Bahá'í community highlights efforts for coexistence
CAIRO — A short film titled "A Bahá'í in Egypt: A story of 3 generations" produced by Elsaha, an online news service based in Egypt, offers a perspective on the experience of the Bahá'í community of that country, from its beginnings in the nineteenth century through to the present-day, and its efforts to contribute to the progress of society.
The six-minute film, which has been viewed nearly 2 million times on social media, also explores some of the historical challenges faced by the Bahá'ís of Egypt along their journey in obtaining certain civil rights.
Bahaa Eshaq Tawfeeq, a member of the Bahá'í National Spiritual Assembly of Egypt, narrates the story, highlighting the desire of all Egyptian Bahá'ís to foster a more peaceful society.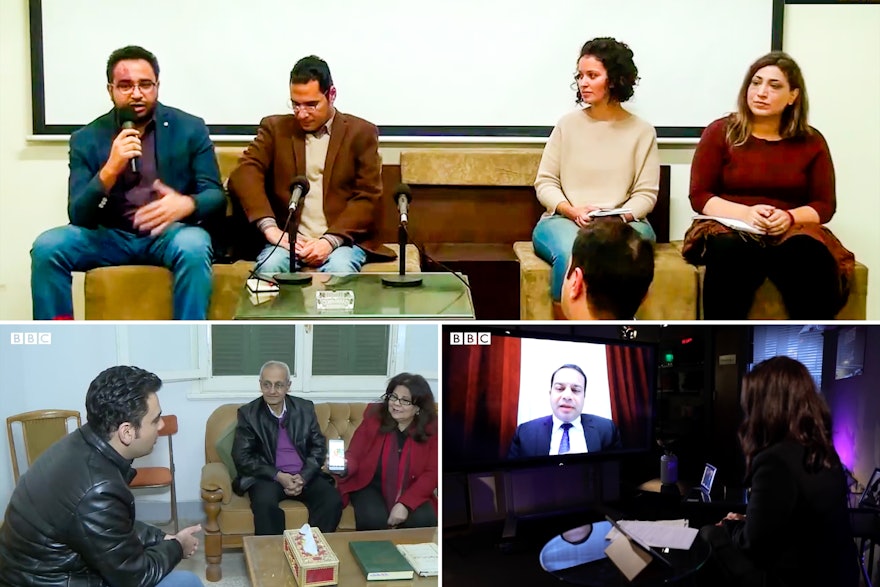 "My feeling is that our society will reach a greater understanding of coexistence, a greater understanding of love, and a greater understanding that people are able to live in peaceful harmony with one another," says Mr. Tawfeeq.
Hatem El-Hady, of Egypt's Bahá'í Office of External Affairs, says that the documentary has inspired many constructive conversations about the aims and activities of the Bahá'ís of Egypt, at the heart of which is selfless service to their society.
Mr. El-Hady explains that the documentary echoes many of the sentiments of the 2011 open letter (in Arabic) from the Bahá'ís of Egypt to their fellow citizens, which called for a national conversation about the future of that country based on several essential spiritual principles, including the oneness of humankind.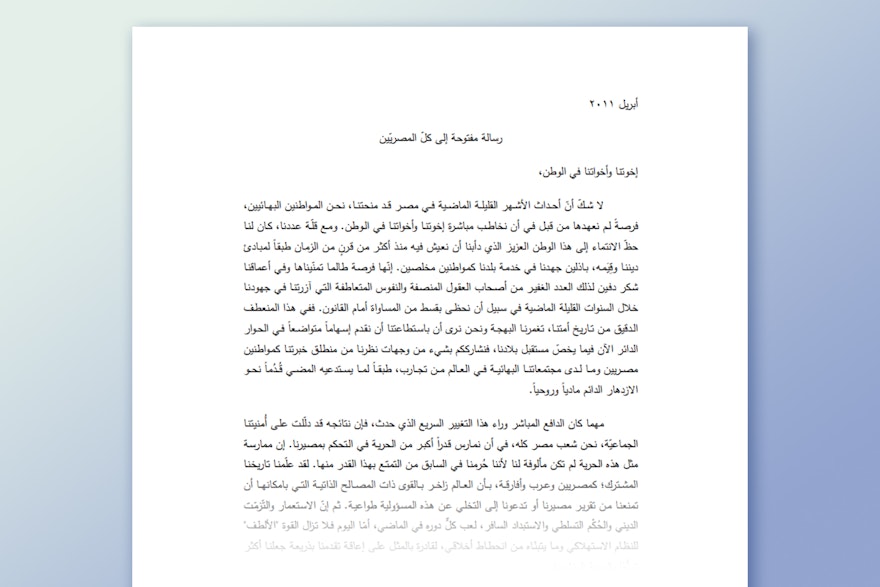 "The open letter explains that the recognition of the oneness of humanity is the hallmark of a mature society. This principle is the foundation of many other vital principles that are essential for the future development of Egypt, such as the equality of men and women, consultation, universal education, and the harmony of science and religion," he says.
Mr. El-Hady explains that these principles form the basis of the initiatives of the Bahá'ís of Egypt, be they community-building initiatives at the grassroots or efforts to contribute to thinking on different social issues in national forums.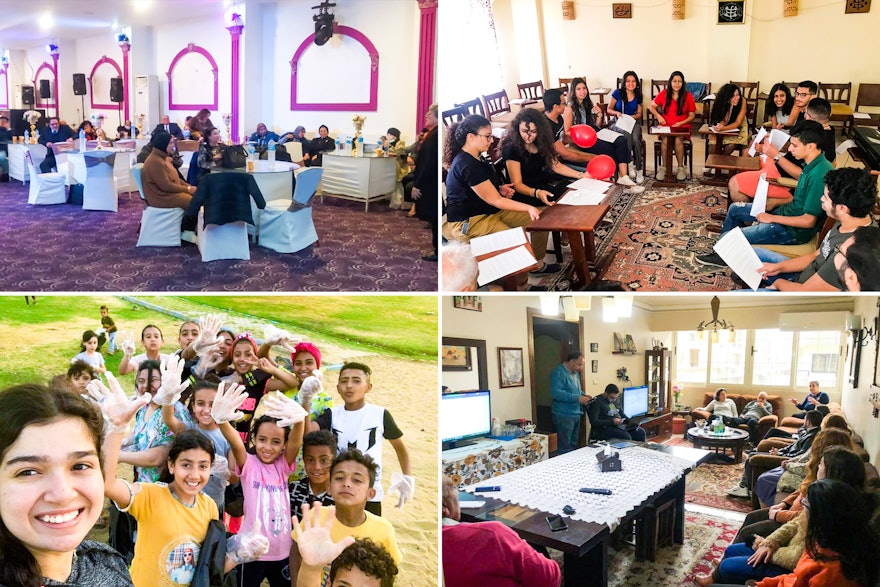 Related stories